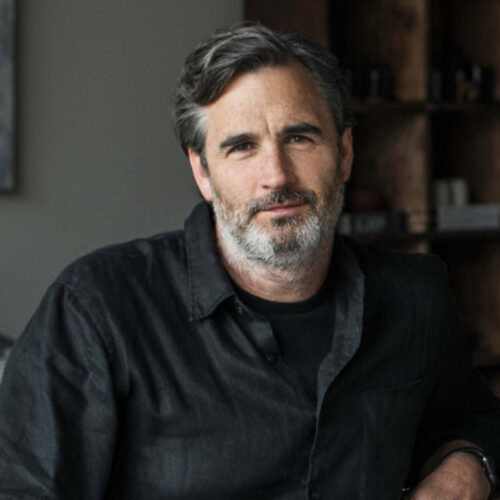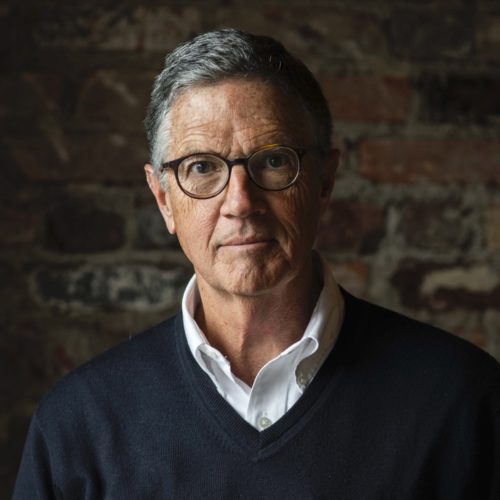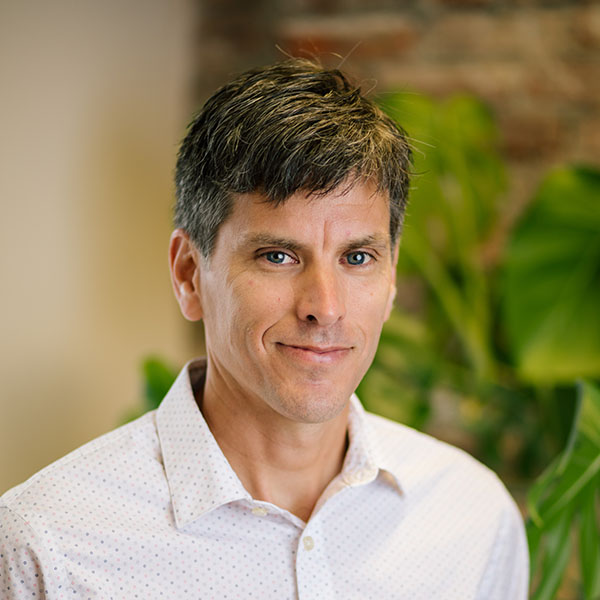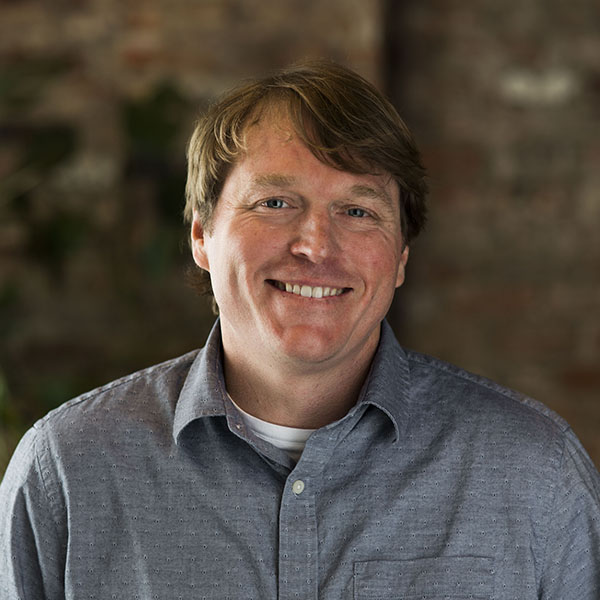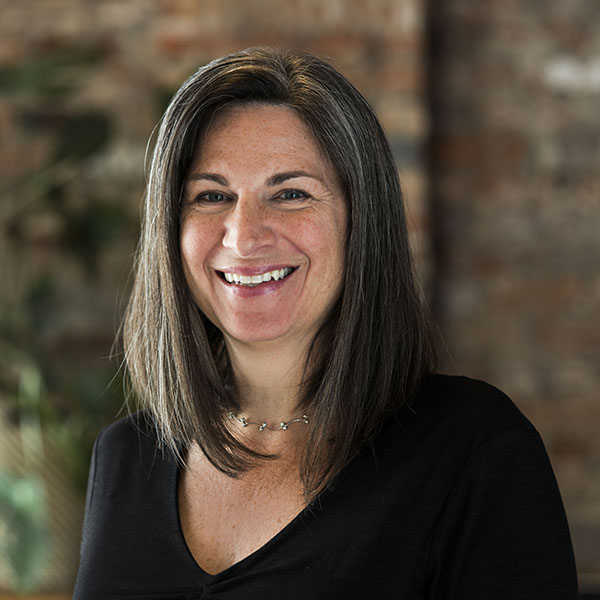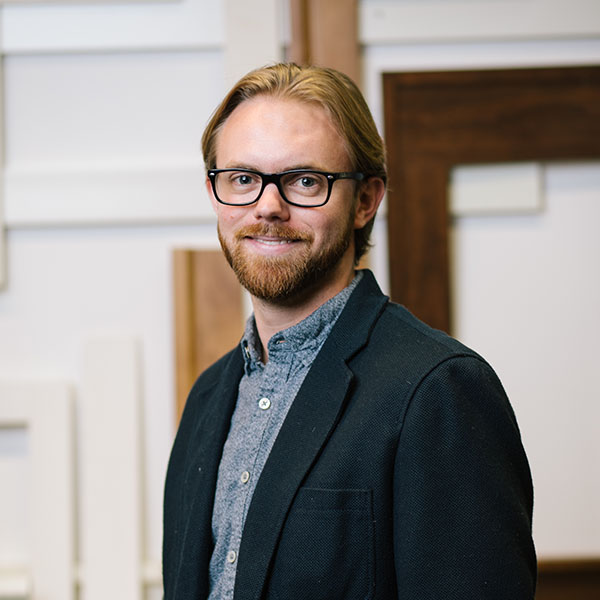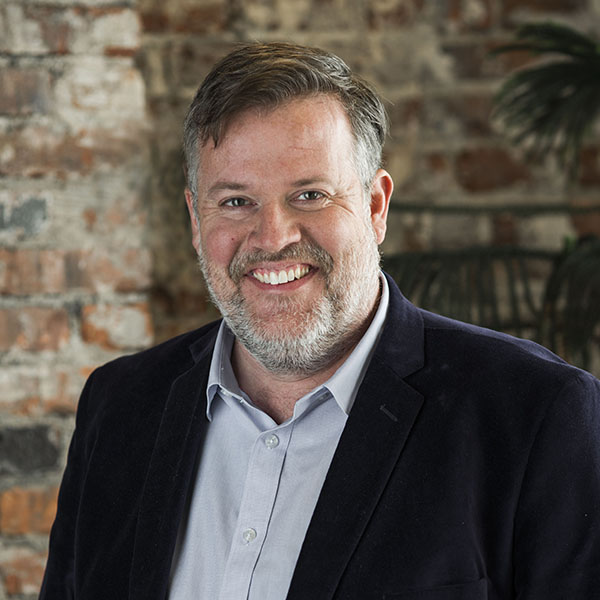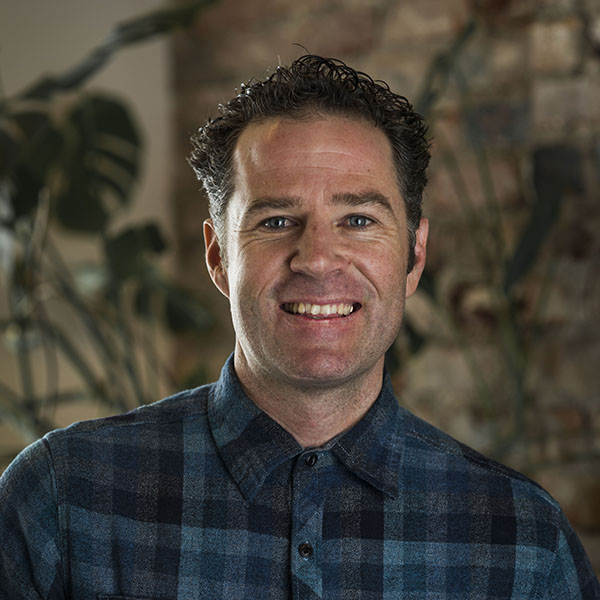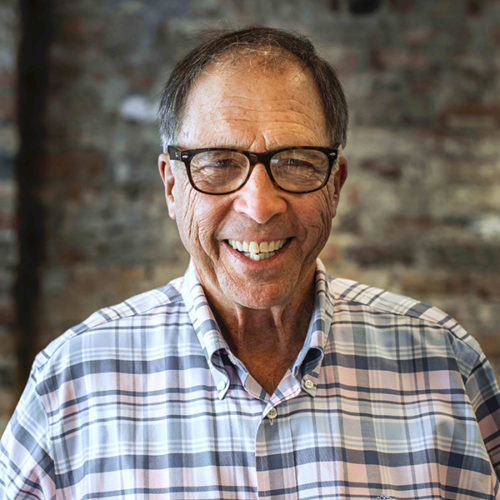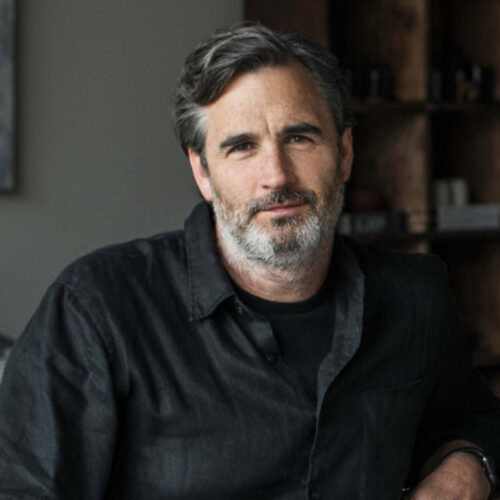 President/Architect
Parker Platt, AIA
Parker Platt is the President and Principal Architect at PLATT, where he leads the design efforts for all projects. Since joining in 1994, Parker has helped grow the company to nearly 50 employees and expand its services to include architecture, construction, interior design, real estate, and land conservation.
A proud member of the Brevard, North Carolina community, Parker is the past-President and longtime board member of The Cindy Platt Boys and Girls Club of Transylvania County, a Community Trustee of the Transylvania Regional Hospital, a member of the western North Carolina Public Lands Council as appointed by Governor Roy Cooper, and a member of Brevard's City Council Downtown Master Plan Committee.
Previously, Parker served on the Transylvania County Planning Board, Brevard City Planning Board, Brevard/Transylvania Chamber of Commerce Board, Heart of Brevard Board, Transylvania Regional Hospital Board, and is a founding member of the Transylvania Economic Alliance.
Parker received degrees in architecture from North Carolina State University in 1994 and 1999. He is a licensed Architect in multiple states and a Licensed General Contractor in North Carolina.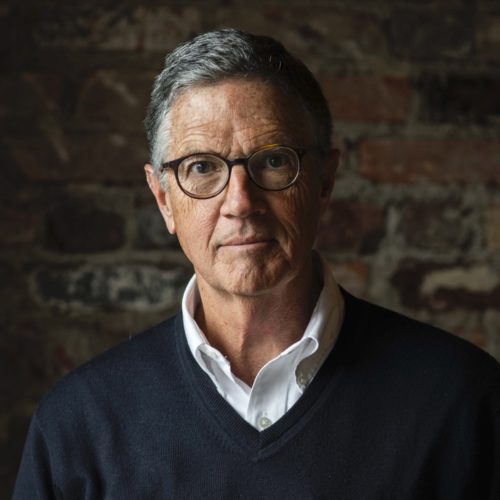 Founder/Architect
Alfred F. Platt Jr., AIA
Al Platt is an Architect and the Founder of PLATT, where he works to make connections between places, spaces, and the people within them. Working with clients who wish to design and build distinctive homes rooted in their surroundings, he does not limit himself to any predetermined set of architectural styles. Al does, however, bring a consistent sensibility to his projects, favoring direct and straightforward forms, authentic materials, and clean details.
Based in the small, mountain town of Brevard, North Carolina, Al feels very strongly about giving back to his community. He has served as President of the Brevard Chamber of Commerce, the Brevard Planning Board, and has served as a member of the Brevard College Board of Trustees since 1996.
Al earned a Master of Architecture from North Carolina State University in 1975. He has been a licensed architect since 1978.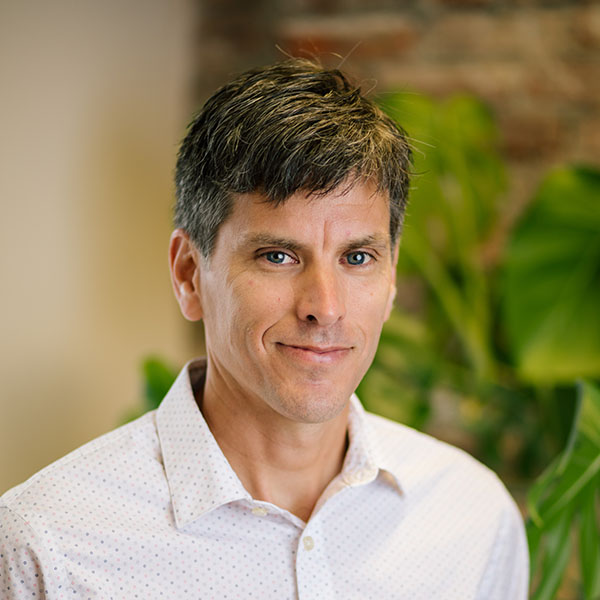 Architect
Bud Holland, AIA
Bud Holland's approach to architecture is considerate. Take his plans. He works to put on paper the information it takes to build a solid house, without tying the hands of the builders. "PLATT works with extremely talented people," Bud says. "When we take advantage of this, ultimately the house and the clients benefit."
Since joining us in 1997, Bud has become an excellent communicator and developed solid working relationships with local builders and subcontractors.  He also works closely with clients from design through construction, providing continuity to each project. Current and past clients continue to comment on his contributions to each project.
Bud received a Bachelor of Environmental Design in Architecture and a Master of Architecture from North Carolina State University graduating Cum Laude. Outside the office, Bud enjoys running and tennis. He recently completed the Boston Marathon in 2017. Bud is very active in the community. He volunteers with the Brevard Middle School Cross Country and Track teams. He is also a leader with the Boy Scouts and a long time driver for Meals on Wheels of Transylvania County.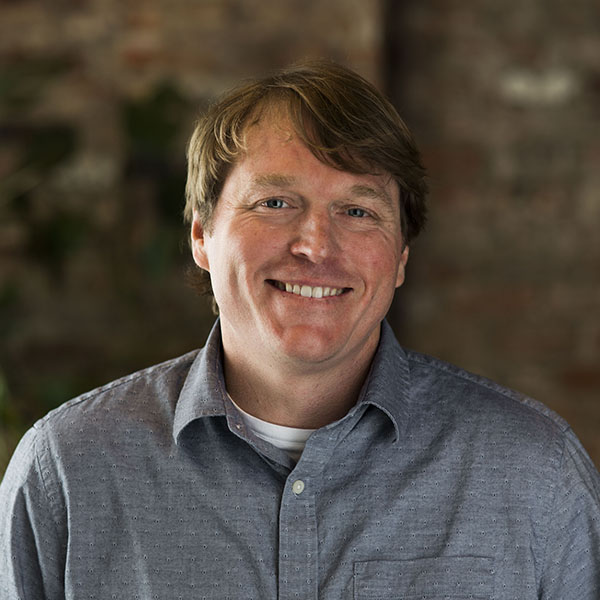 Intern Architect
Devin Spreen
Born and raised in Cincinnati, home of Union Terminal, the last great depot built in the U.S., Devin brings seasoning and savvy to his work. He has studied architectural history, became a Master of Architecture at Savannah College of Art and Design, and notched ten years in residential architecture with five firms and his own residential design business. When Devin is involved with your project, you get the energy of an aspirant and the insight of an old hand. Someday, you may look back and say, "I knew him when." We're glad to know him now.
An avid outdoorsman, Devin loves to hike, fish, and camp with his wife, Melanie and their dog, Yogi.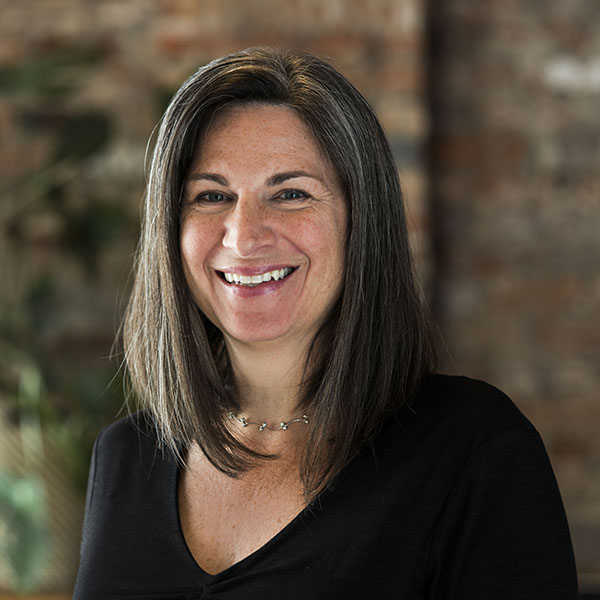 Architect
Reid Wood
Reid Wood enjoys working closely with clients and using sincere, open communication to learn what excites and interests them. She then loves to turn that information around to create personalized designs that match the clients needs now and in the future. Reid thrives when designing and problem solving, from the overall concept of a project to the intricate details that make projects really excel.
Reid received her Bachelor of Arts from the School of Architecture at Washington University in St. Louis and her Masters of Architecture from Georgia Tech. She grew up in Atlanta, but spent most of her summers at camp in Brevard where her love for the outdoors and living in the mountains began. She worked in Atlanta and Sun Valley, Idaho before finally being drawn back to the Southeast to be closer to family. She has been with the team here at PLATT since January of 2019.
Architect
Jon Polk
Jon Polk holds a Bachelor of Architecture from Louisiana State University, home of the one true Death Valley, and he is a licensed architect in Louisiana. Jon worked in post-Katrina New Orleans, specializing in high-end residential, multifamily, and hospitality design.
Jon is passionate about making memories in and around his home with his wife, Sarah, and their three children, Violet, Lena, and William. Whether it is dance parties to long play records, enjoying family meals at the dinner table, singing about Yoshimi and her battle with Pink Robots, or pretending to be farm animals, he cherishes every moment created in his home. Jon brings the same passion to the design of our clients' homes, knowing how precious every moment spent in them will be.
Jon also finds joy in outlaw country, kimchi, fresh seafood, working with his hands, and Saturday nights in Death Valley.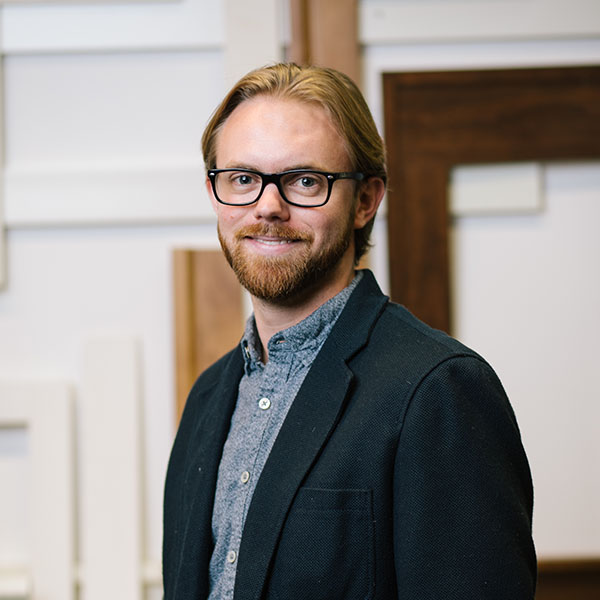 Architect
Sam Jeffus
Sam Jeffus works with a sensibility driven by modest, tradition-based architecture and planning. He earned a Master in Architecture from Andrews University in Berrien Springs, Michigan, where he honed a practical and simple approach to design. Little escapes Sam's detail-oriented eye as he assists in the design and documentation of residential projects. Sam listens with an intent, keen ear and realizes clients' vision through refined and edited work.
Having grown up in Apopka, Florida and making his way to Michigan, we are happy Sam has put down roots in North Carolina. He finds much joy engaging in the great building traditions of Western North Carolina. Outside the office Sam enjoys cooking and spending time outside with his family.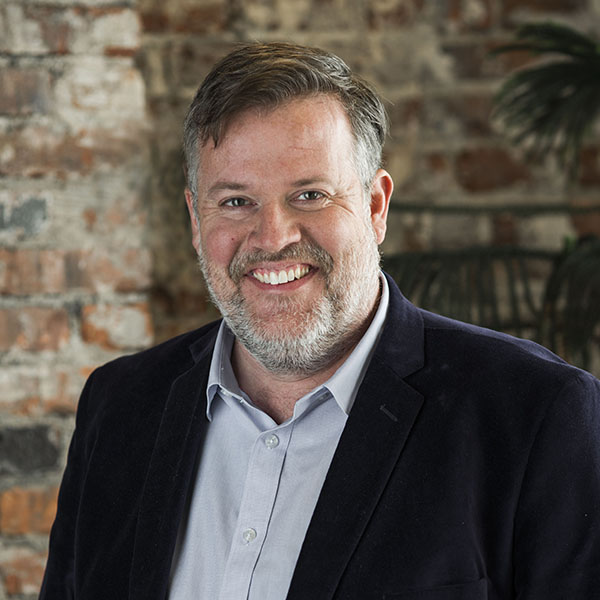 Intern Architect
Greg Lambert
Greg Lambert joined the team in January of 2019 and in addition to creating designs, he has focused on integrating the latest technologies and innovations into the design process and project documentation. He brings 21+ years of experience to the team and has worked with firms based in Asheville, NC and Aspen, CO, with a focus in high-end, custom residential projects.
Greg graduated from Virginia Tech with a Bachelors of Architecture in 1996. Born and raised in Richmond, Virginia, he enjoys playing soccer and disc golf and making BBQ.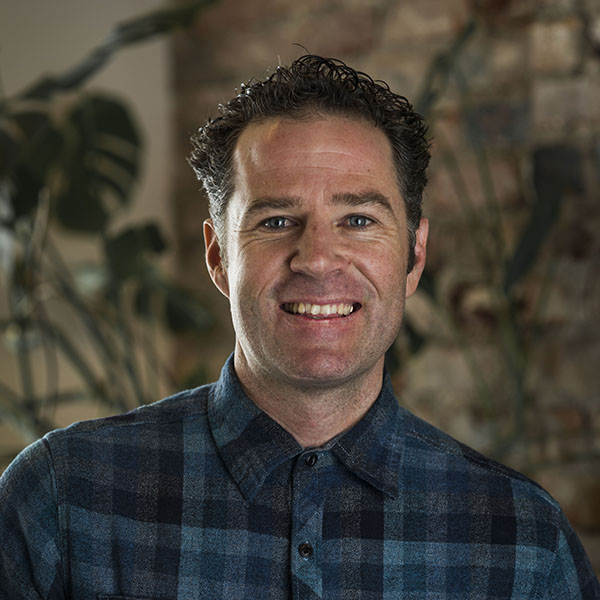 Intern Architect
Raphe Geor
Raphael was born and raised in the Coromandel of New Zealand. He holds a Bachelor of Architecture from Uni Tech in Auckland, New Zealand with a certificate in Passive House design. His experience as Head of Maintenance at a local summer camp for boys and as a Project Manager at a construction company has given Raphe more than fifteen years' understanding of residential building under his belt. His work is driven by a hands-on sensibility and focused by a home's energy performance through design and materials.
As a teenager Raphe helped restore old country villas. His thirst for adventure led him to America to experience different vernacular styles of building. A keen explorer of foreign lands, Raphe loves to build tree houses, fly kites, listen to live music, and go mountain biking, hiking, and camping with his wife and two boys. He once built a home for his family during his spare time over an 18 month period- a feat not for the faint of heart while working full time. Between his family and clients, Raphe serves the camp where he was Head of Maintenance as a mentor and counselor to young boys who share a passion for the outdoors.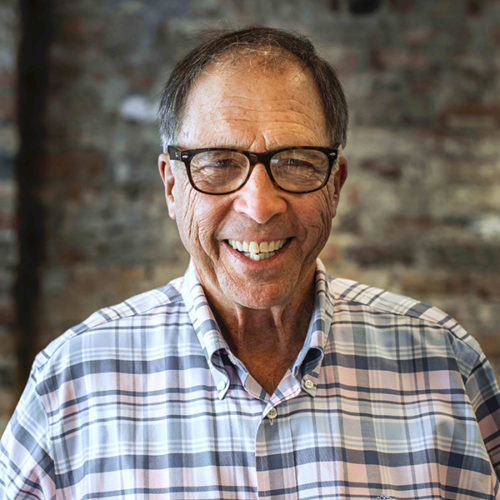 Appurtenant Structure Specialist
Jerry Stone
Jerry Stone has directed and operated children's camps since 1960, including Camp Carolina and Rockbrook Summer Camp for Girls in Brevard, North Carolina. During this time he has designed, constructed, and moved a variety of facilities to enhance camper experiences. This background is invaluable in his role as Appurtenant Structure Specialist at PLATT.
Jerry has an AB degree from Mercer University and an MS degree from Minnesota State University.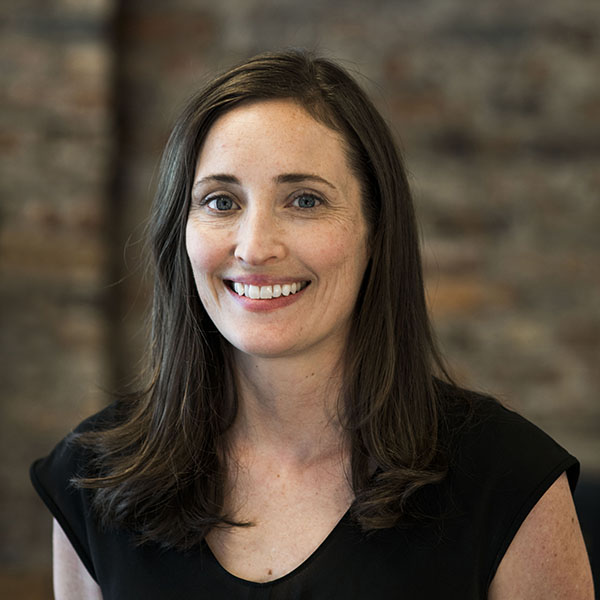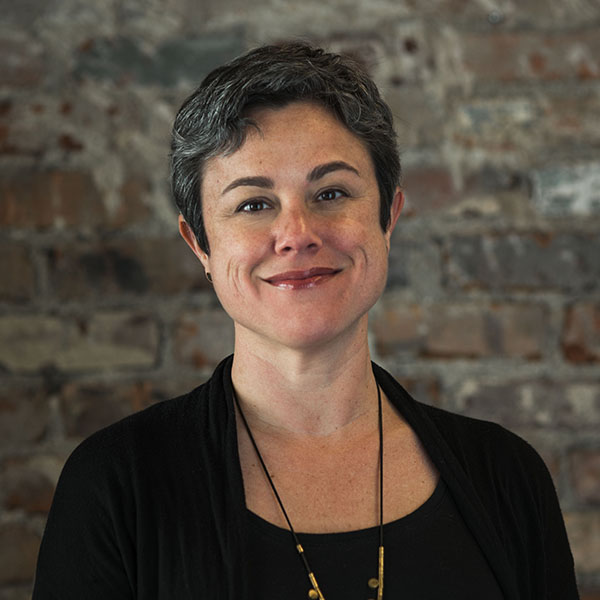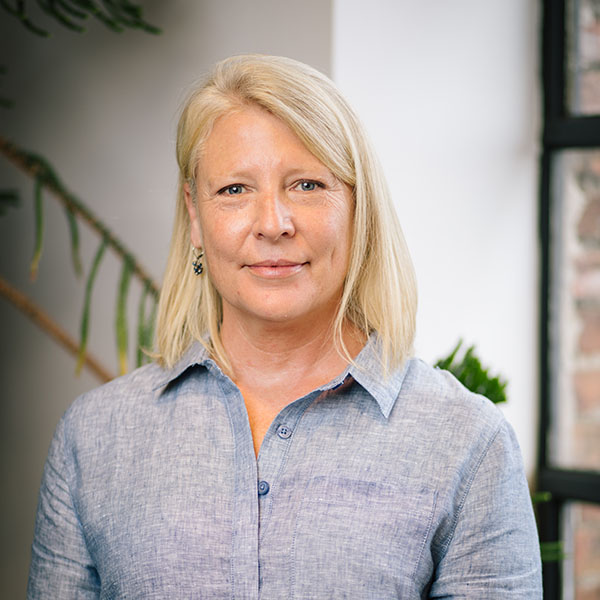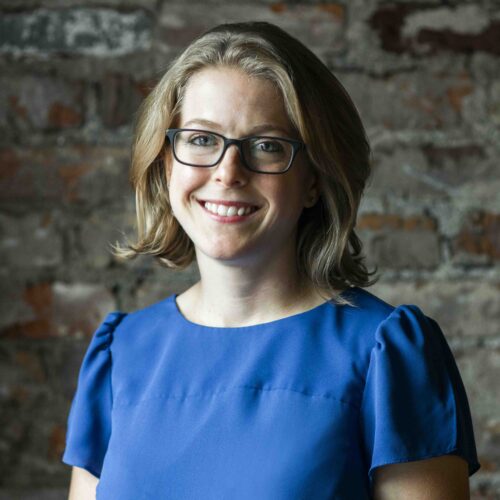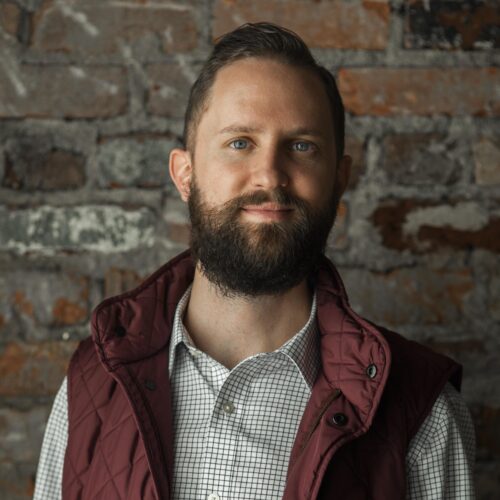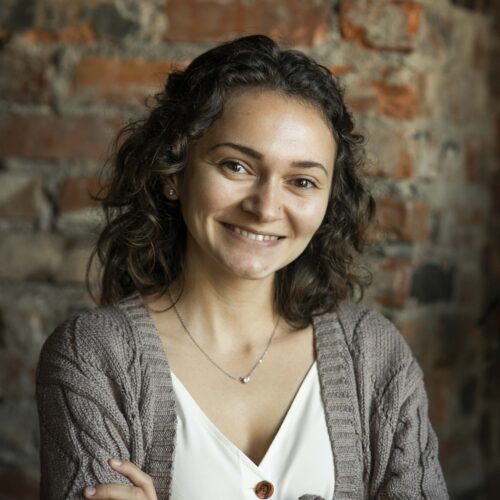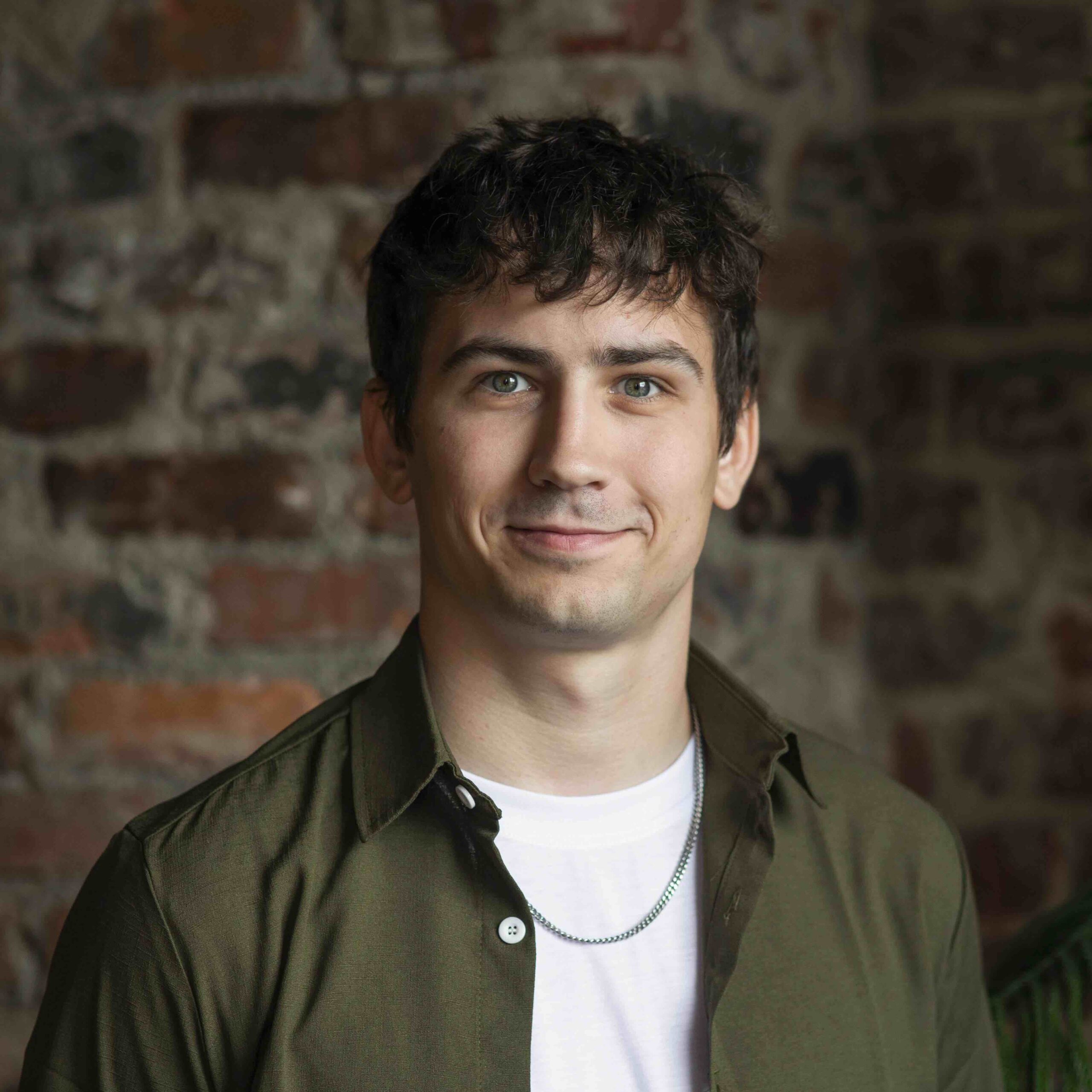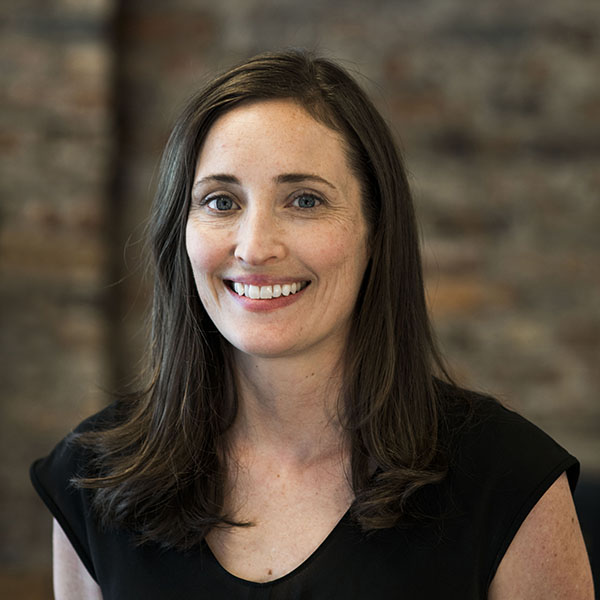 Interior Designer
Celesta Thompson
As part of the architectural interiors team, Celesta Thompson approaches each project holistically and uses her strong communication and listening skills to help interpret client's design ideas into drawings. She brings years of experience in lighting design and space planning to the interior architecture team.
Celesta worked at PLATT from 2006-2016 and took a 2.5 year break to be closer to her children and thankfully she returned in 2019.
Celesta has a Bachelor's Degree in Interior Design from Appalachian State which allowed her to study abroad in Australia. She is originally from Morristown, TN where she began her career in design with legos, building blocks and doll houses.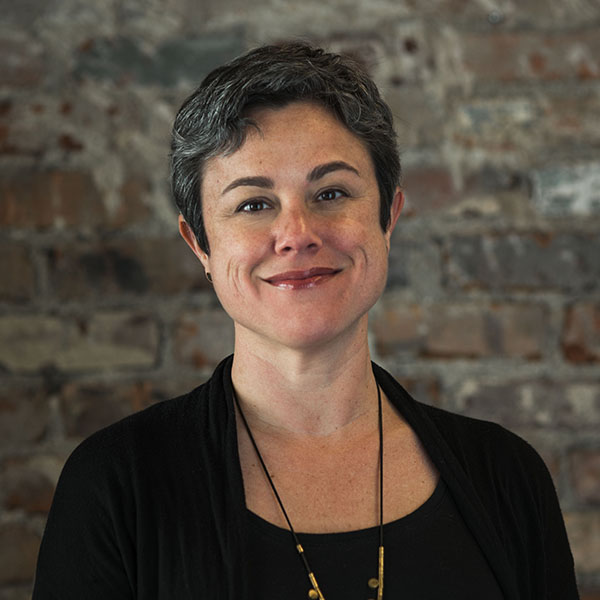 Specifications Manager
Melissa DeLong
Melissa DeLong joined the architectural interiors team in January 2019 to help our client's with the selection of interior finishes & products. She is also responsible for maintaining our Sample Library and assisting our construction division. Melissa's eye for detail and desire for knowledge makes her an integral part of the team. Her drive only rivals her sense of humor.
Melissa attended the University of Florida and has enjoyed a diverse career in the interior design field for the last 18 years.
She grew up in Orlando with a close-knit family dedicated to weekend sports and playing in the ocean as much as possible. Her family taught her the love of good food & cooking, travel, music and how to get lost in a great book. You will often find her haunting antique stores and estate sales on the weekends looking for mid-century modern furniture & art.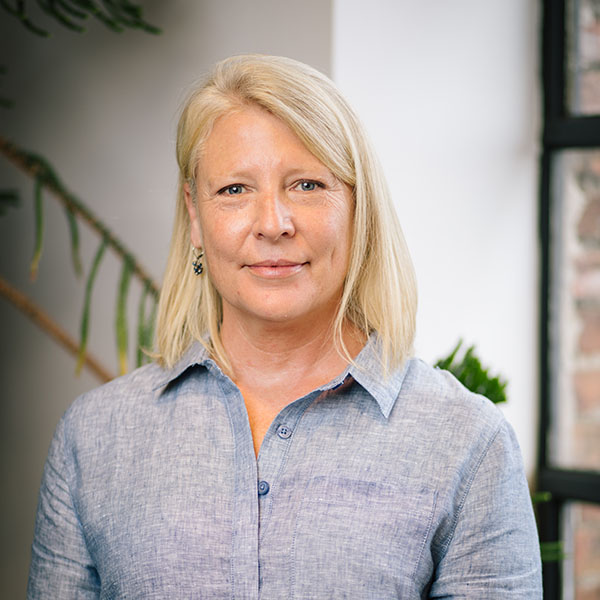 Manager Designer
Amy Barnett
Since joining the firm in 1986, Amy has been a fixture at Platt Architecture and has worn many hats; from administration, accounting, specifications, sample library manager, kitchen and bath designer, project manager, and probably a few more.
She always enjoyed meeting new clients and assisting them throughout the process of material and finish selections to make their new house uniquely their own.
Her communication skills and helpful nature are consummate in building and maintaining the many relationships essential for a successful building project.
Over her 36+ years with Platt Architecture she earned extensive experience in construction specifications, project management, and kitchen and bath design.
At the end of 2021, Amy retired from full-time employment. She continues to assist with project management and specifications on a part-time basis.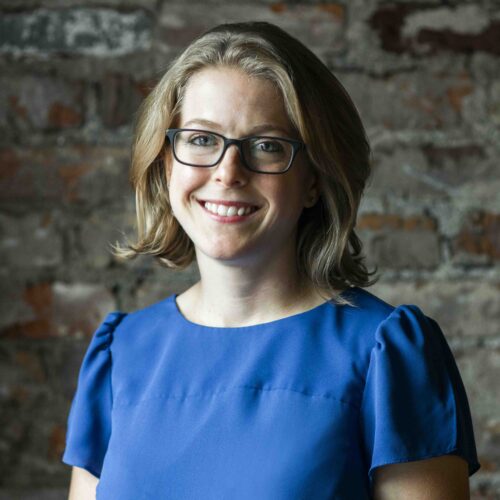 Architect + Interior Designer
Maggie Allen DeLap
Maggie received her Bachelor of Arts in Architecture from Clemson University and her Bachelors of Architecture from North Carolina State University. She is a licensed architect in North Carolina and in 2019 she received her NCIDQ certification for interior design. Maggie's creativity energizes the design process. She enjoys both the conceptual phase and the detailed design elements that bring a space to life.
Maggie is originally from Greenville, South Carolina, but spent her summers attending camp in Flat Rock NC, where her love of the outdoors was cemented. Outside of the office you can find her trail running, rock climbing or mountain biking in nearby Pisgah National Forest.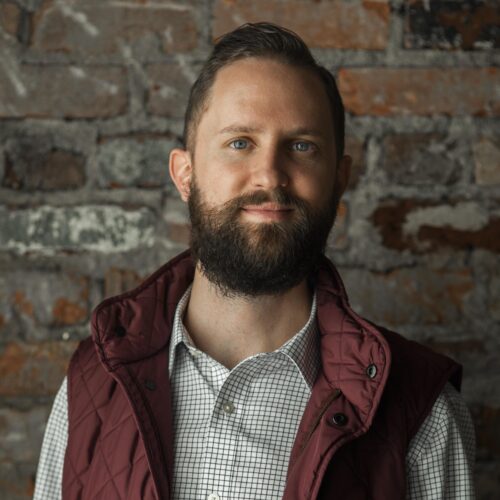 Intern Architect
Seth Baird
Having grown up in the Western North Carolina mountains, Seth has always been driven by the interaction between nature and the built environment. It was this passion that led him to Charlotte, NC to study and practice architecture. Seth received his Bachelor of Architecture in 2014 from the University of North Carolina at Charlotte and settled into the nearby urban environment. There he developed a detail-driven skillset working on a wide array of project types, ranging from restaurants to cruise ships.
Feeling the call back to the concepts and ideas that originally ignited his love of architecture and design, Seth relocated back to the NC mountains to apply his knowledge to the traditions of Appalachian architecture.
Outside of the office you will find Seth somewhere in the woods, hiking and camping with his family – recreating memories from his childhood.
Intern Architect
Jordan Voigt
Jordan's devoted interest and passion for design is strongly influenced by his midwestern roots. Growing up surrounded by the agrarian landscapes of rural Michigan, Jordan learned the importance of properly treating land and the crucial role it plays in determining the appropriateness of a structure. Understanding this delicate balance allowed Jordan to develop an appreciation for architecture that lives well in its surroundings. Now, after finding residence in western North Carolina, Jordan is eager to work within the local traditions and cultural heritage of the Appalachian Mountains.
Jordan received a Bachelor in Architecture from North Carolina State University, graduating with honors. Following his academic career, Jordan worked for four years on award-winning, large-scale projects that ranged from designing corporate headquarters to the master planning of commercial and cultural districts.
Away from the studio, you can find Jordan either spending time in a wood shop or wading through a stream with his young family in pursuit of Trout.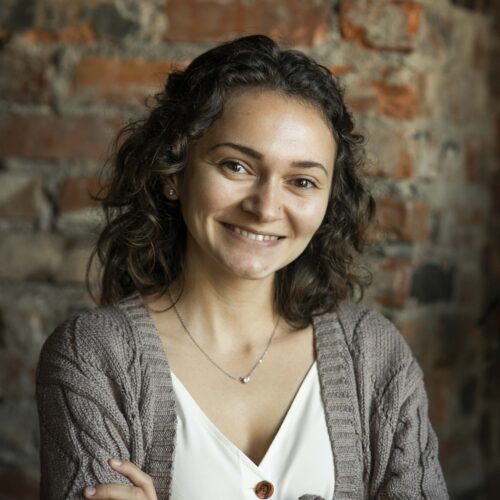 Junior Interior Designer
Emily Vaca
Emily joined PLATT in July 2022 to support the architectural interiors team in all steps of the design process. She demonstrates her ability to communicate effectively to clients and contractors to portray design decisions and details, as well as step in where necessary to keep the project moving forward. She is passionate about architecture and design, and enjoys seeing the uniquely crafted structures blend in, yet stand out, with our surroundings. Emily is eager to learn more from the architectural interiors team and plans to grow her certifications by becoming NCIDQ certified within the near future.
Emily graduated from Western Carolina University with a Bachelor's Degree in Interior Design with a minor in art. During her time at WCU, she went on a class-led European trip making many stops within Switzerland, Italy and France. On this trip she was inspired by the art, design and architecture around her and plans to return with her family someday.
Emily enjoys spending her time with family and friends, traveling to places both new and old, and trying her hand at new hobbies. When the weather is nice, she likes to spend time outdoors with her husband and dog by going on hikes and car rides through nearby national forests and on the Blue Ridge Parkway.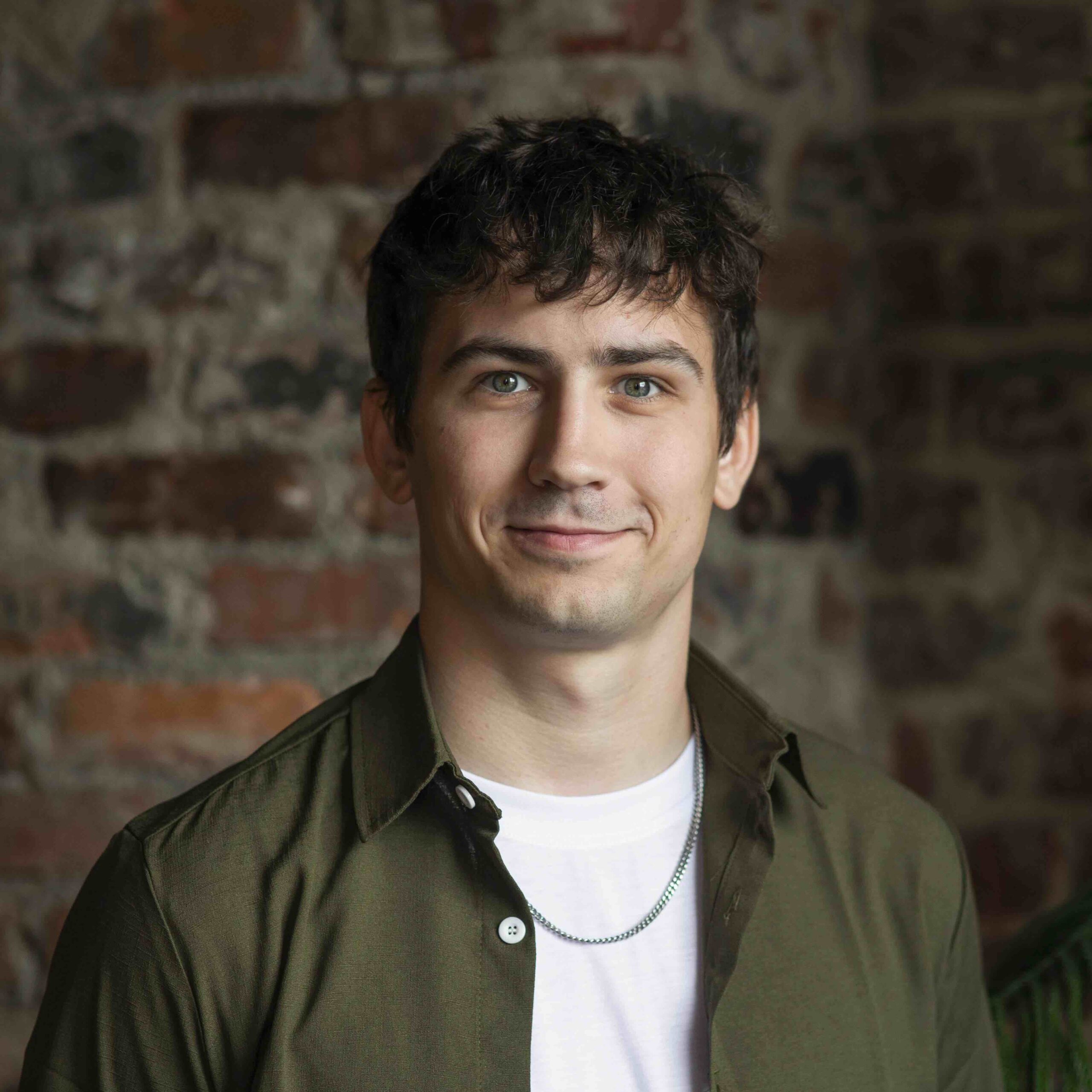 Architectural Interiors Intern
Andrejs Zadorins
Andrejs joined PLATT in 2022 as an Architectural Interiors Intern after interning there in the summer of 2021. He brings his strong technical ability and interest in coding and software exploration to support the architects through 3d rendering, drafting, and Param-O coding. In addition, he will assist with design selections and documentation. 
Andrejs plans to learn as much as possible from his colleagues and eventually attend graduate school to study architecture.  He earned his bachelor's degree in Interior Design from Western Carolina University. Andrejs was born in Riga, Latvia and traveled to the United States in 2014. He speaks fluent Russian and enjoys playing indoor and outdoor soccer.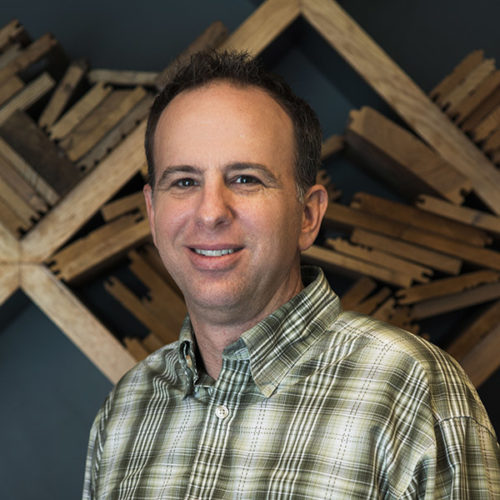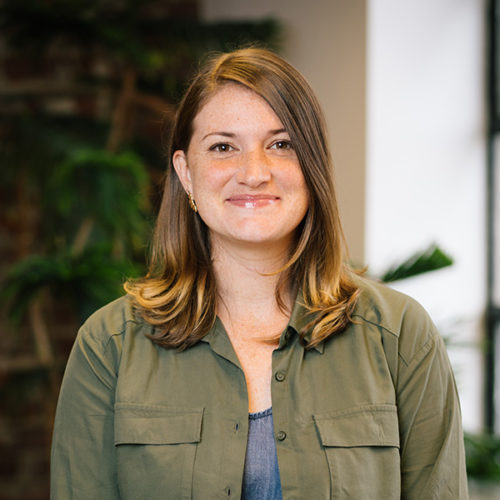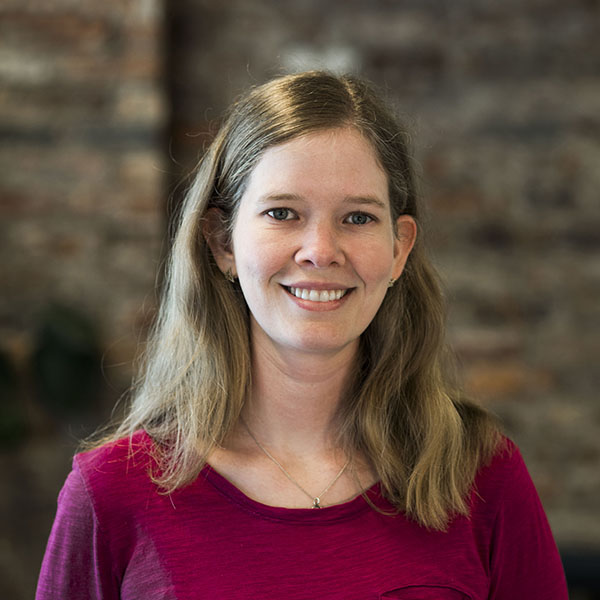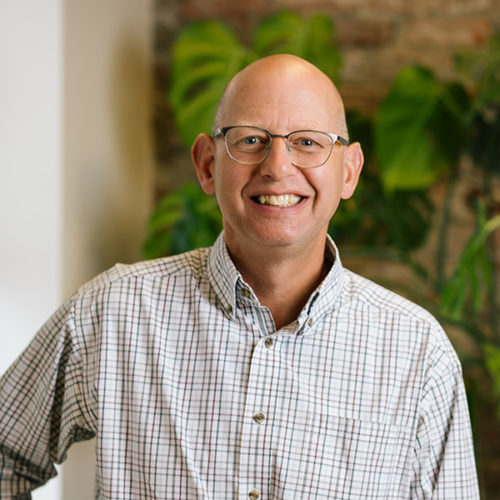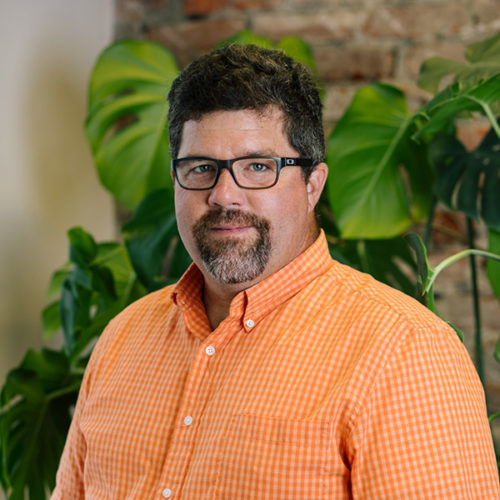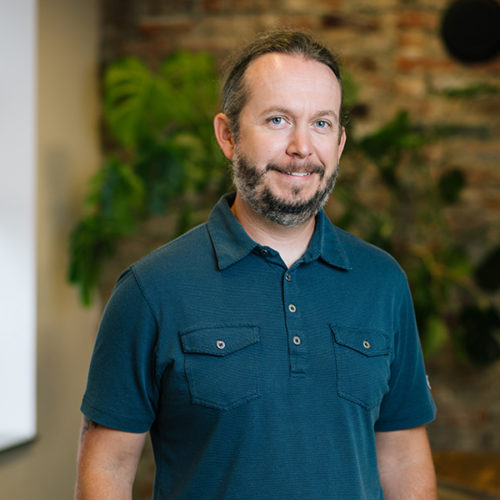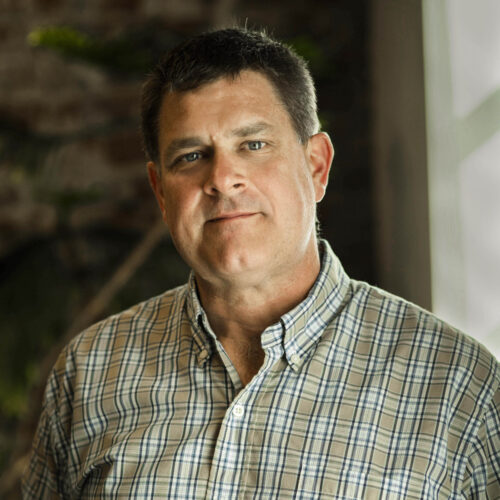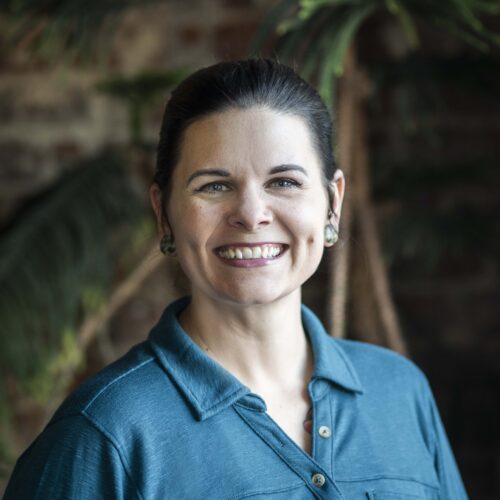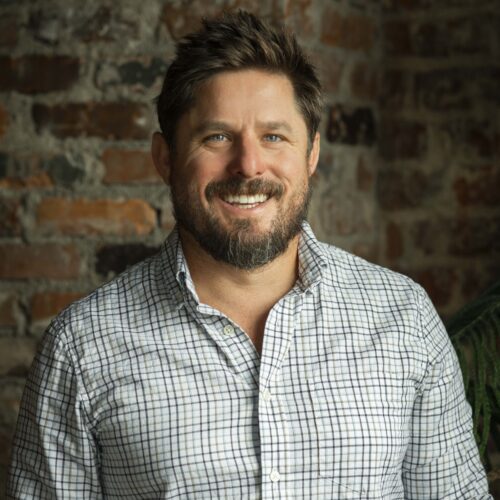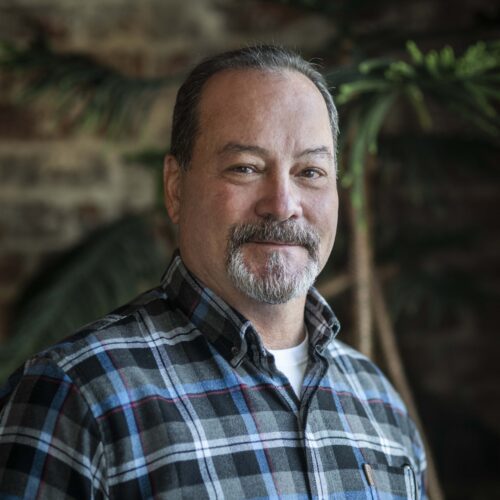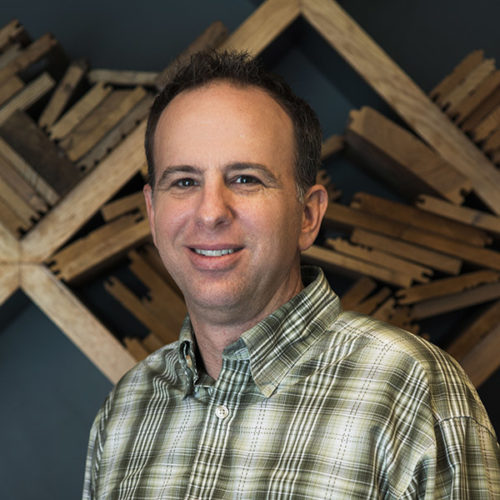 Construction Operations Manager
Todd Brinkman
Todd Brinkman has been with PLATT since November of 2018. He provides oversight of construction operations to ensure quality and standards are achieved and works with Project Managers to develop cost estimates. He often assists PLATT with construction methods and site logistics to improve project efficiency. He has a knack for bringing concepts to fruition by thoughtful research and effective communication.
Todd graduated with a Bachelor of Science degree in Wood Science from Virginia Tech. He has worked in construction for 20 years in various capacities on both commercial and residential projects. The bulk of his experience is building custom residential projects here in Western North Carolina.
Currently living in Arden, NC, his passions lie in all things outdoors, especially when shared with his new wife, Eloise and their dog Mr. Magoo. Whether it's projects around the house, traveling in their Airstream, kayaking on nearby lakes, or fly fishing the rivers of the Smoky Mountains or the Rocky Mountains, they simply can't get enough.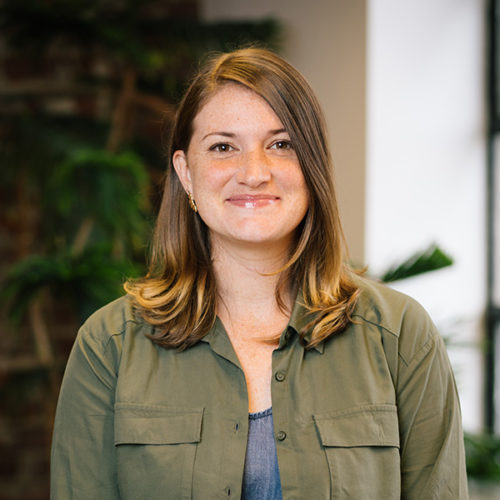 Construction Business Manager
Anna Davis
Anna Davis joined PLATT in July 2016 to support administrative and financial initiatives. With attention to detail and an affinity for numbers, she helps the contractors stay organized, handles client and subcontractor relations, and manages accounts receivable and payable.
Having studied Environmental Science at Western Carolina University, managed a bakery, and served as Executive Director for an environmental non-profit, Anna's varied background adds much value to our team. She spends her free time on her farm with her husband Joe, son Tucker, and dogs Luna and Woody.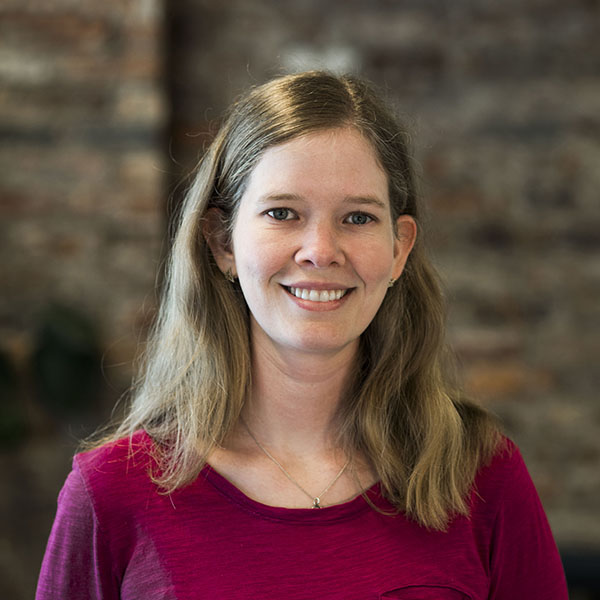 Construction Bookkeeper
Camille Noland
Camille Noland was hired in March of 2019 to be a part of the administrative team, working closely with the bookkeepers in both the architecture and construction divisions. She's a reliable member of the team with her keen attention to detail.
She graduated from NC State University in 2016 with a degree in Wildlife Biology and has years of experience in the camping industry. She loves cooking, hiking with her dog Mojo, and dancing.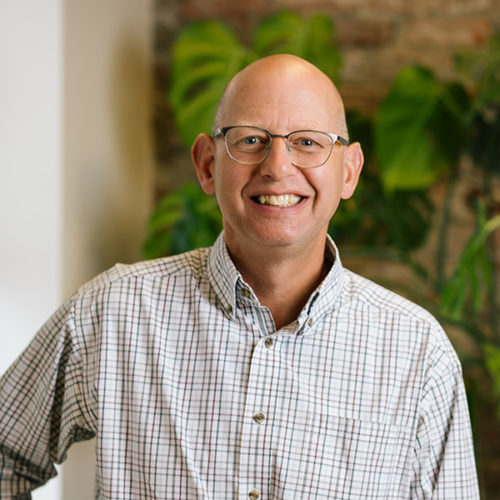 Construction Project Manager
Bill Pauer
Bill Pauer built his way to broad-based project management skills. While studying Business Administration at WVU, he built several homes to finance his education, and went on to build homes for his family in Olympia, WA and Brevard, NC. He's a North Carolina-licensed General Contractor.
Bill joined PLATT charged with constructing our own pre-designed and custom plans. To extend our capabilities, Bill researches new methods and materials, and cultivates building supply sources whose quality and quantities exceed their costs. Throughout our builds, to keep things flowing toward Happily Ever After, Bill provides a calming, unifying link between clients and crews. As he promotes positive communication, he safeguards project budgets, schedules and the dream itself taking shape. For Bill, building as if you will live there is more than an abstract notion; it's a lived experience, and the standard he brings to each project.
When he doffs his hardhat, Bill enjoys activities with his daughter and son, and backpacking, rock climbing, paddling, and spelunking with a local youth BSA Venturing Crew which he serves as an adult advisor. He especially enjoys sailing with his wife on their 30-year-old Rhodes 22 "project boat". Undaunted by the water-damaged galley (kitchen) it came with, Bill saw it as an opportunity to tear out the old and custom-build a new galley worthy of waterborne weekends.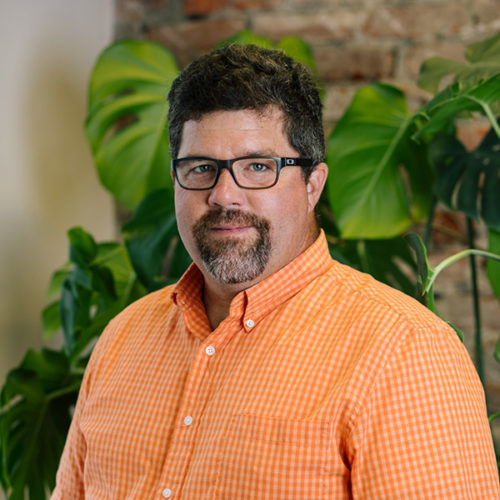 Construction Project Manager
Rhett Pace
If "the map is not the territory", the plan is not yet the building. Recognizing this, in PLATT design-build projects, the company relies on Rhett's close teamwork with subcontractors, material suppliers and vendors to ensure faithful and beautiful realization of our plans and our clients' dreams. Knowing the importance of the proverbial "one last thing" to owner satisfaction, Rhett prides himself on service after project completion.
Degreed in Construction Engineering and Management, Rhett brings us solid field experience, with problem-solving savvy and expediting skills seasoned by running his own commercial contracting firm, and a decade of project management. When his hardhat comes off, Rhett enjoys his two children's extracurricular activities, gardening, and tennis.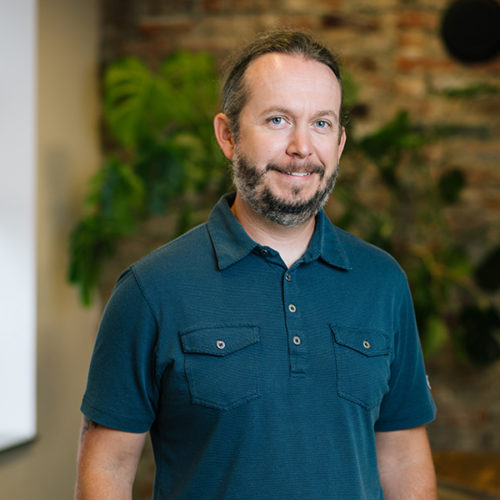 Construction Project Manager
Joe Stewart
As a Project Manager with PLATT, Joe Stewart supervises construction during the physical realization of our designs. He ensures our work is executed cleanly and exactly to plan specifications. Joe's construction roots run deep. Degreed in Construction Management and Carpentry, he owned a custom construction business for eight years. Joe's strong eye for detail complements his background in framing, finishing, and drafting. He works carefully and with confidence. Joe solves problems incisively as he shepherds our designs to fruition.
Native to Brevard, Joe values time spent with his wife and their two daughters. Between serving his family and our clients, Joe produces excellent home brews, enjoys mountain biking, hiking, trail running, and weightlifting.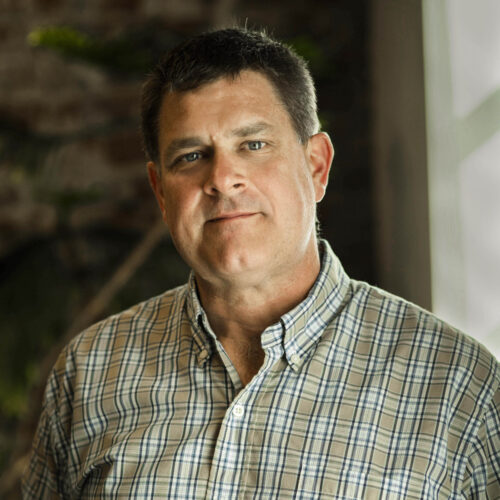 Construction Project Manager
Robert Chesser
Robert Chesser handles contract administration, construction management, design/constructability review, estimating, and planning. He holds a Bachelors of Arts in Wilderness Leadership and Experiential Education from Brevard College. A strong communicator, Robert's background involves work in the camping industry in western Virginia and 9 years experience for a NASA prime contractor. He enjoys spending time in Pisgah with his family, kayaking, and fishing.
Construction Project Manager
Austin Rhodes
Drawn to construction and design early, Austin studied Construction Science Management and ultimately received his Bachelor of Science in Architecture from Clemson University in 2003. His love of the mountains and search for cooler air led him to Asheville, NC where he pursued a degree in Furniture Design and Craft from Haywood College. During this time, Austin received several Best in Show awards for his work and executed commission furniture and cabinetry. Working one on one with clients and vendors at Asheville Hardware & Lumber Supply and then working as a structural steel and foundation inspector in the Telecom Industry has honed Austin's project management style with an eye for detail and has helped him develop strong client communication skills.
Born and raised in the Low Country of South Carolina, Austin loves living in Brevard with his wife Laura, son Wyatt, and two dogs. He enjoys hiking, woodworking and taking trips back to the coast to get the boat out on the water to chase sandbars.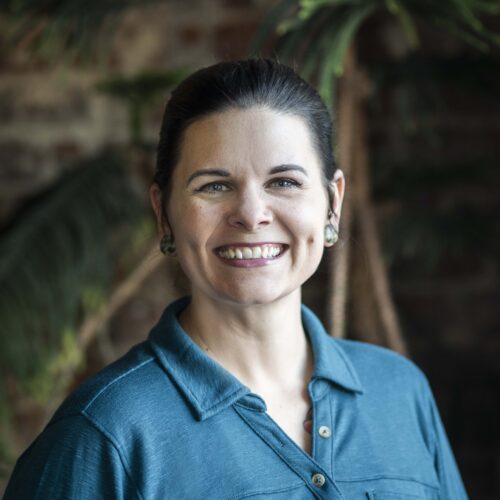 Construction Project Manager
Stefanie Beynon
Born in Tampa, FL and spending most of her life between Florida and the Maryland/DC metro area, Stefanie Beynon brings a variety of different experiences to her role as Project Manager with PLATT.  Starting out as a receptionist and working her way up into project management, Stefanie has grown her skills and knowledge through experience. Taking the initiative to ask questions, keep an open mind, and listening to the advice of those around her she brings to the table a willingness to lead while learning.
Stefanie loves to consistently continue her construction education through being onsite as each scope of work is realized through completion. Taking pride and ownership of each project she works on; Stefanie has a keen attention to detail and maintains open communication with her vendors/subcontractors as well as her design team and homeowners.
When Stefanie isn't onsite, she can be found spending time exploring NC with her kids – Spencer, Mikayla, Sean – and their puppy.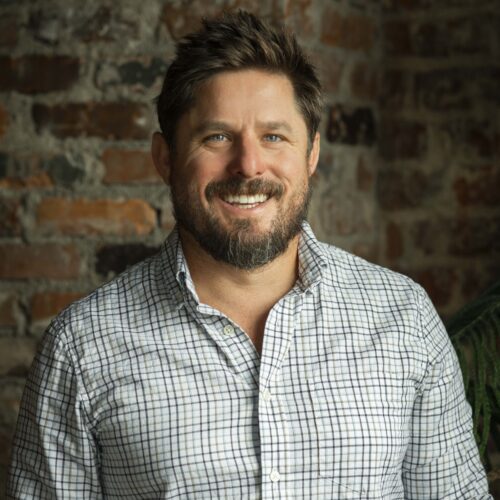 Construction Project Manager
Todd Claussen
Born and raised in Atlanta, Georgia, Todd found his way to the mountains of Western North Carolina by way of Appalachian State University. Since completing his undergraduate studies at App State, Todd has worked in a number of industries including wilderness therapy, architectural design, and construction, to the aerial adventure industry, designing and building large-scale zipline tours and challenge courses.
Since joining PLATT in the summer of 2022, Todd has applied his diverse career experience and approachable communication skills to smoothly execute the vision and designs of the architecture team. Todd enjoys the collaborative dynamic PLATT has cultivated and finds fulfillment working closely with the clients during the construction process. When he is not focused on building homes for PLATT clientele, Todd enjoys spending time with his family and friends.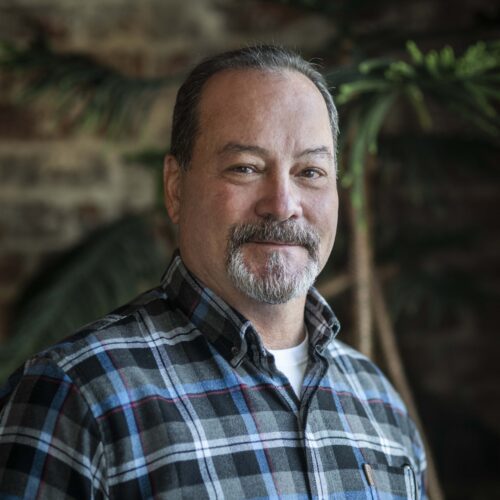 Construction Project Manager
Scott Kinsler
Scott comes to PLATT from the Tampa Bay area. After 45 years in Florida, he and his wife moved to beautiful Brevard to be closer to kids and grandkids.
Previously, Scott attended USF and studied Business. Following college, Scott worked in business brokerage, assisting clients in buying and selling their businesses and real estate. He then transitioned into commercial real estate for 20+ years as a Broker/Owner. Having bought, sold, managed, and renovated residential and commercial properties gives Scott a broad view of construction, management, and building processes. He also held an ASHI Certified license in property inspection.
When not at PLATT, Scott enjoys the outdoors and everything related to it. He probably has played every sport and hasn't found one he doesn't like. He enjoys spending time with my newly retired wife, Kim, and their kids and grandkids.
Interior Design & Furnishings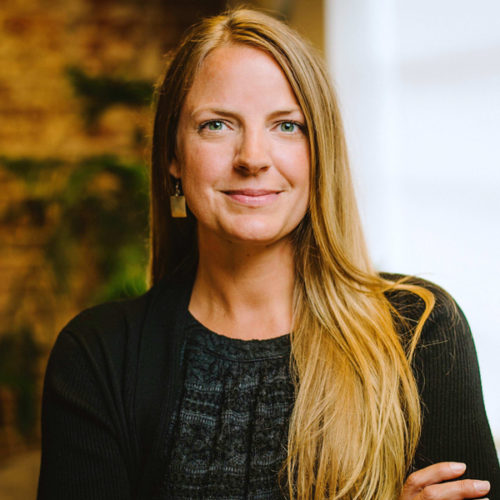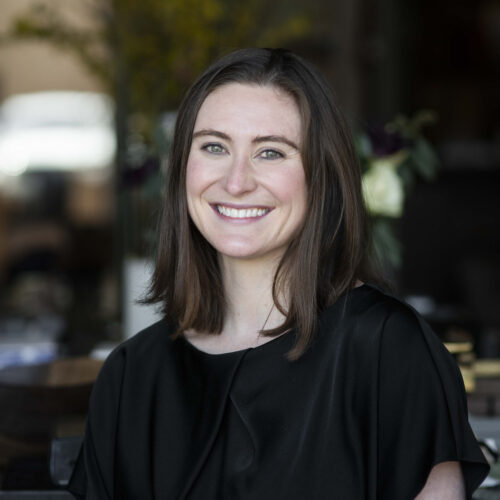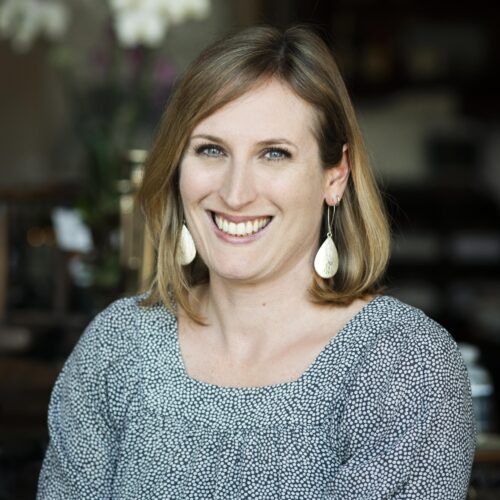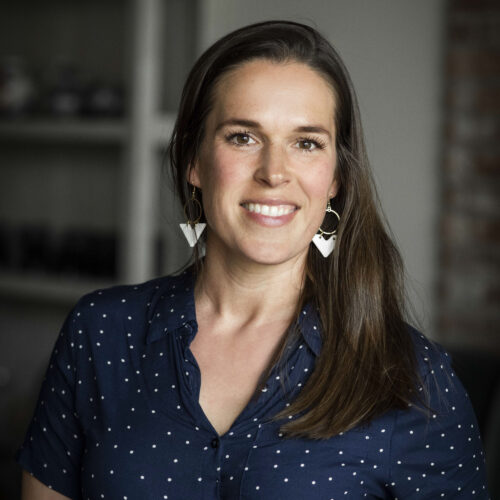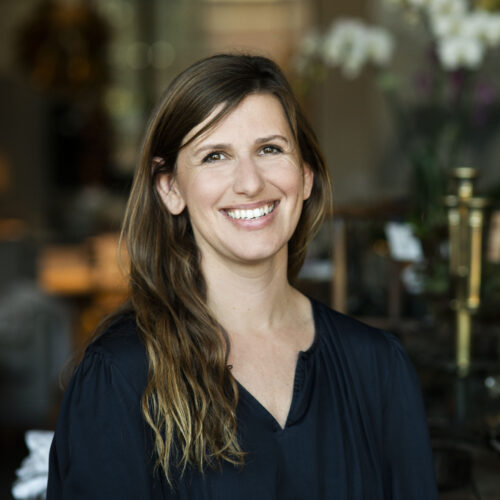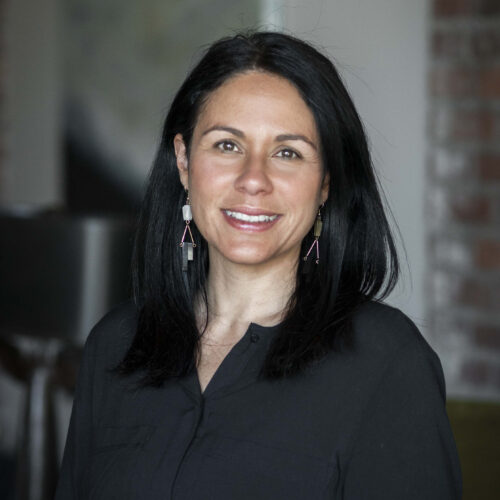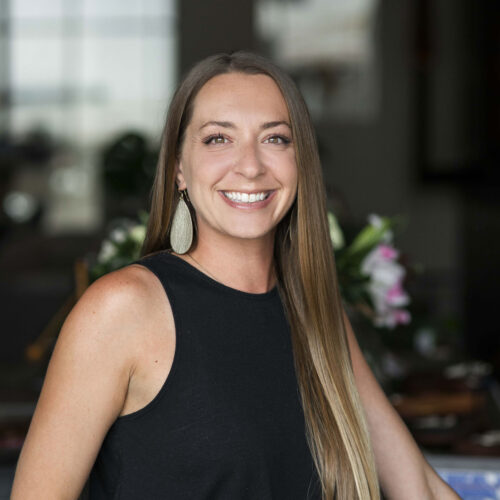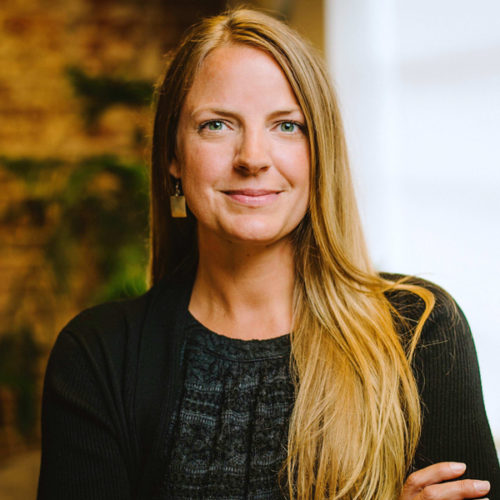 Interior Design Director
Katie Jackson
Katie Jackson is the Interior Design Director at PLATT, where she leads all interior design efforts for the company. With over twenty years of experience in the industry, Katie brings unique design sensibilities, a keen approach to understanding the needs of clients, and a tireless work ethic to each project.
Katie draws inspiration from art, travels, and the process of helping clients realize their own desires for their homes. From designing custom furnishings to finding the perfect antique, Katie ensures that every project blends the heart of the client's vision with beautiful, livable, and deeply personal spaces that can be enjoyed for generations to come.
Prior to joining PLATT, Katie was a partner and business director at an Atlanta-based design firm.
She has a degree in business management from Georgia State University.
Katie lives on her "city girl farm" near Brevard, and loves spending time with her family, friends, and animals.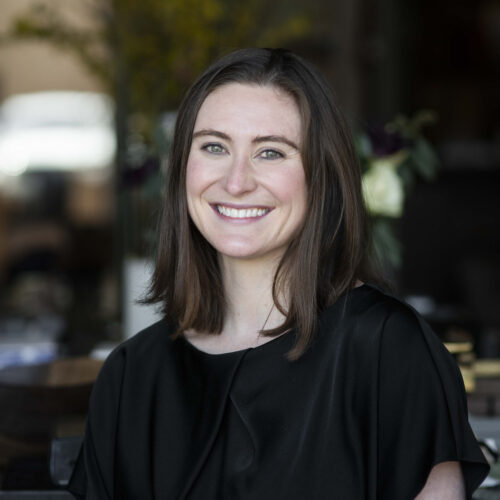 Designer/Project Manager
Emily Farlow
Emily is an integral part of the interiors division at PLATT. She brings her positive attitude, good design sense, attention to detail to every project. She has a natural ability to connect with our clients and as well has industry knowledge and experience to help keep every project flowing properly. Working closely with Interior Design Director Katie Jackson, she helps projects through all stages from creation to installation. Her art background from Davidson College and love for beautiful things makes her an important part of the PLATT design team.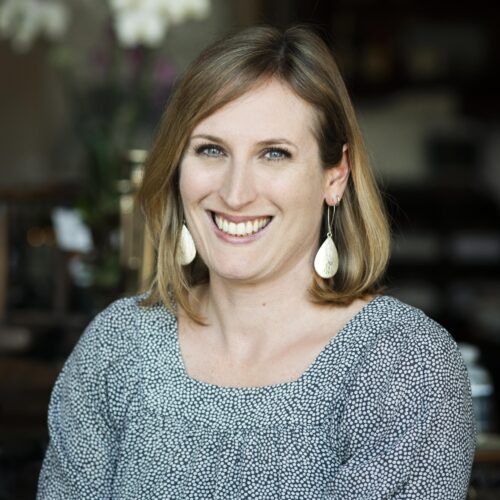 Designer/Project Manager
Lillian Byers
Lillian Byers relocated to Brevard from the San Francisco Bay Area, where she specialized in residential interiors as a senior designer and project manager. A Brevard native, Lillian is thrilled to have the opportunity to merge her passion with her place in her role at PLATT​​.
With parents who were art professors at Brevard College, a life of creative pursuits was unavoidable. Lillian received a degree in Art and French from UNC-Asheville and spent some years teaching ceramics and working as a studio artist before pivoting towards her longtime interest in architecture and design.
Lillian has an acute visual sensibility and a deep appreciation for the arts and architecture. Her time working as a designer on the West Coast allowed for an exploration of architectural genres that has​ ​instilled in her a unique versatility and receptiveness to various design styles. Her approach to interiors is highly disciplined and thorough while also distinctive and artful. She has a strong suit for building relationships with clients and is dedicated to exceeding their expectations.
Lillian is a mother of three (including twins); she and her family enjoy the outdoors, gardening and weekend excursions to seek beauty in the natural surroundings.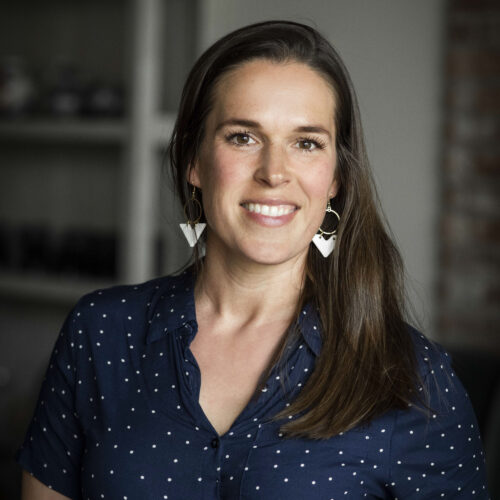 Design Assistant
Wendy Reeves
Wendy joined PLATT HOME in March of 2022 when she relocated to North Carolina from the Rocky Mountains. With a rich work history as an Artist for Trader Joe's, Wendy is a creative through and through. She is also passionate about delivering the very best in customer experience and human connection. In addition, she is a Certified Professional Co-Active Coach and owner of Flower Crown Coaching. She also has a background as a Holistic Health Practitioner in the field of Massage Therapy.
Wendy has been married to her husband, Kevin, for 20 years and together they have 3 amazing kids. She and her family have lived all over the country and are so glad to call North Carolina home, once again.
When she's not assisting our Interior Designers, you'll find Wendy creating in the kitchen. She is passionate about all things food and loves preparing meals and treats for her family and friends. She is also a lover of the outdoors, pop culture, gardening and yoga.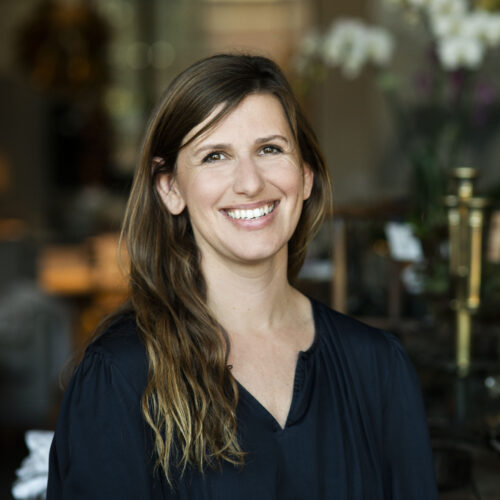 Design Assistant
Beth Abrams
With experience in both Hospitality and Higher Education, Beth comes to PLATT Home with years of professional experience, focusing on high levels of customer service and logistic management. Working at The Omni Grove Park Inn Resort and Spa in Asheville, she was the Executive Guest Activities and Events Manager, and a senior member of the Sales and Marketing Team. She organized the National Gingerbread Competition from start to finish, planned large scale events, such as Jazz, Comedy and Big Band Weekends.
She came to PLATT Home as a Design Assistant in October of 2022, after working at Brevard College for 15 years in various Campus Life operations primarily as the Director of Housing and Residence Life, overseeing all Housing Operations for campus and later as the Director of Community Engagement and Leadership, connecting students with service in the community and helping them to gain leadership skills.  She was also a mentor for the First Year Student Experience walking students through goal setting and navigating their first year college experience. Beth has a Bachelor's Degree from Brevard College in Business Administration and Organizational Leadership.
She enjoys spending time outdoors with her family, camping, mountain biking, boating and traveling.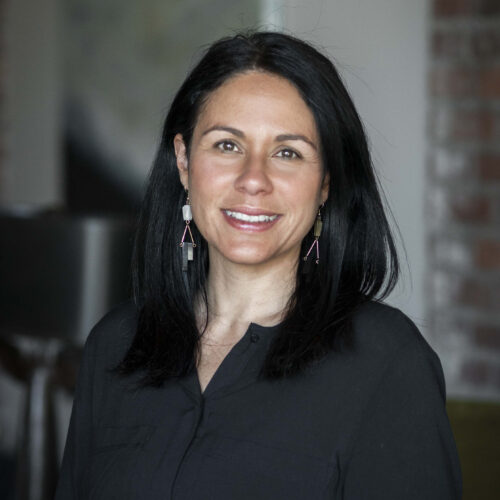 PLATT HOME Bookkeeper
Gabriela Purcell
Gabriela joined PLATT HOME, our affiliated furniture and accessories company, in June 2020 to help run finance and accounting. She is a graduate of the Haslam School of Business at the University of Tennessee, Knoxville with a degree in Business Administration and Accounting. She previously worked for international companies including FedEx, Walt Disney Company and the accounting firm of Crisp, Hughes & Evans. In those roles she traveled all across the US and overseas. Originally from Rio de Janeiro, Gabriela and her husband, Jeremy (a Brevard native), have three children and enjoy life in the peaceful and serene mountains of Western North Carolina. Gabriela is fluent in Portuguese and also owns Sacred Nests with a presence at Gravy in downtown Brevard.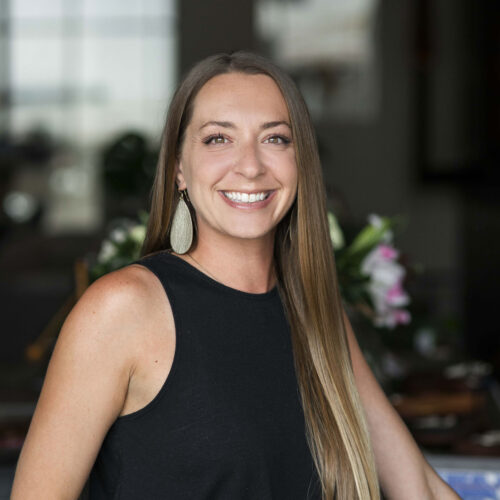 PLATT HOME Showroom Manager
Merideth Shepherd
Merideth graduated from Lees McRae College with a degree in International Studies with a concentration in Appalachian Studies. After college, she worked in the outdoor industry for 9 years, 7 of those managing a zipline canopy tour company in Saluda, NC known for its boutique experience.  During those years, Merideth realized she had a love and knack for customer service and was able to highlight her talent for creating comfortable, welcoming spaces in commercial settings.
Aside from enjoying the outdoors, Merideth has a love for entertaining and cooking for friends and family in her free time. Her home and backyard are known to be the center of impromptu gatherings and dinners. When she's not hanging out with her friends, you can find her jet-setting to new places or going to see local live music.
An interesting thread through Merideth's life has been summer camp in the mountains. She grew up on a summer camp in Tuxedo, NC, attended Rockbrook Camp here in Brevard for many years, and then became a Program Director for another WNC camp. She and her husband met at a camp dance at Camp Carolina, where they were married 8 years later.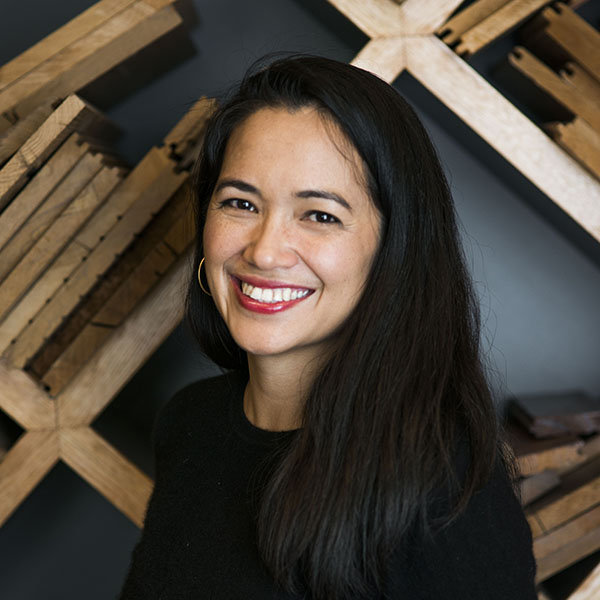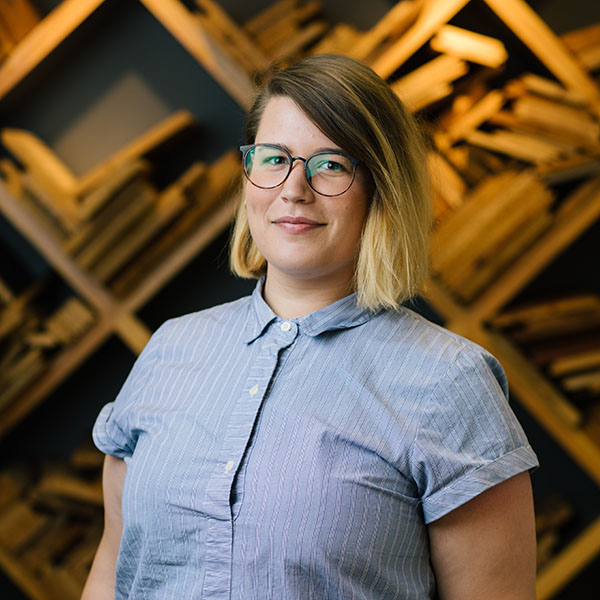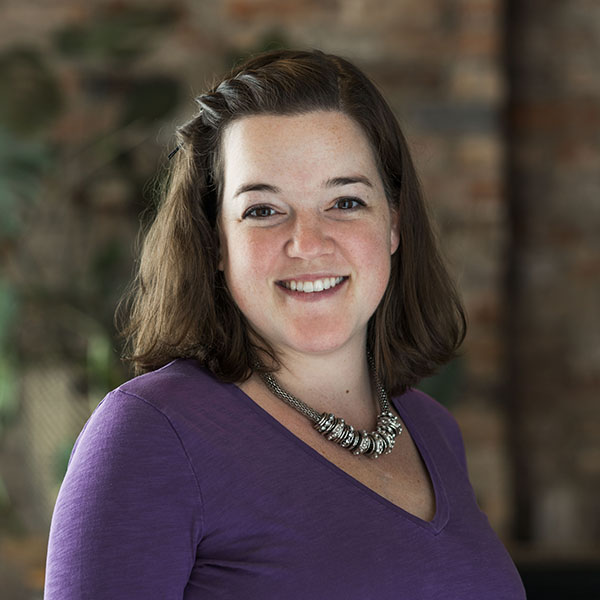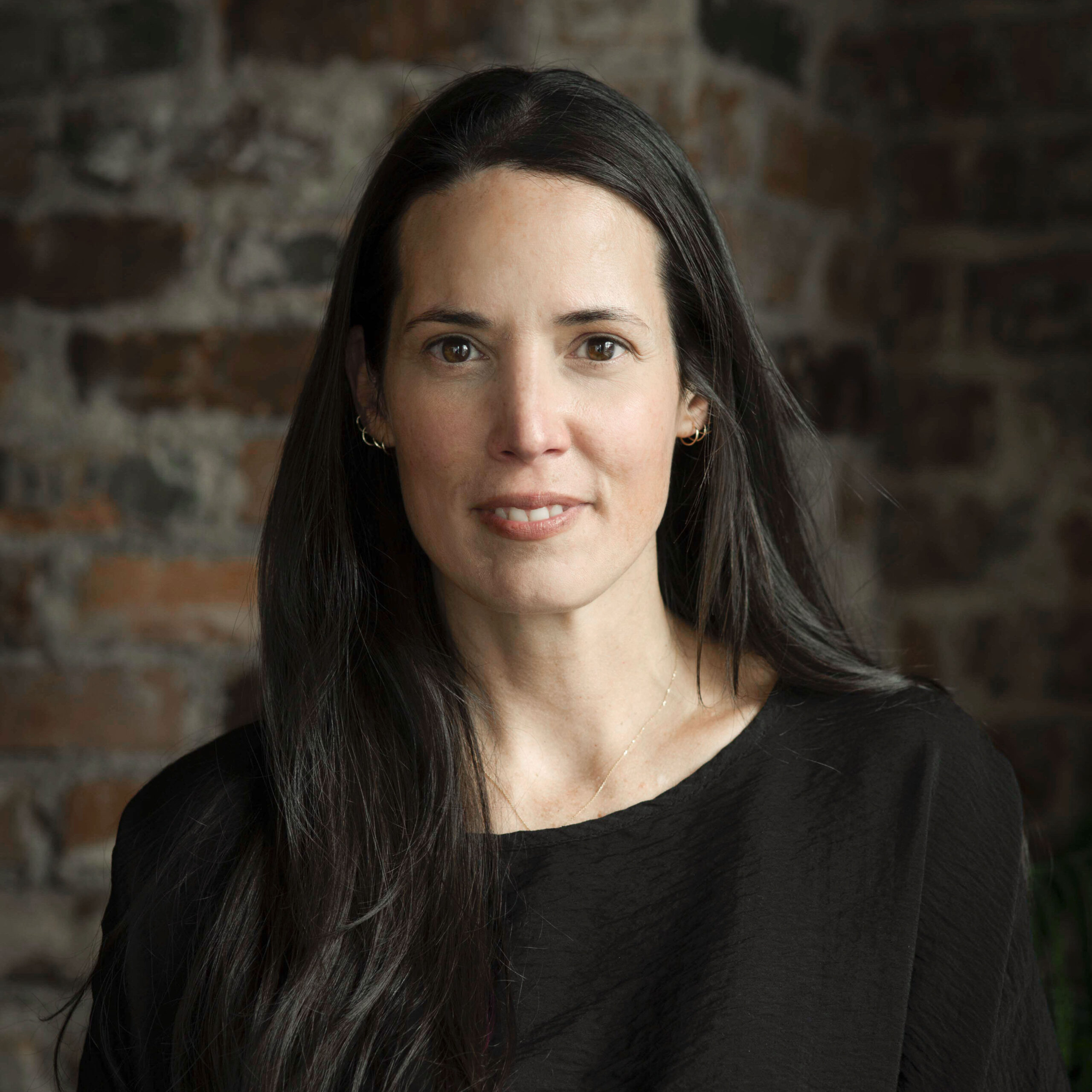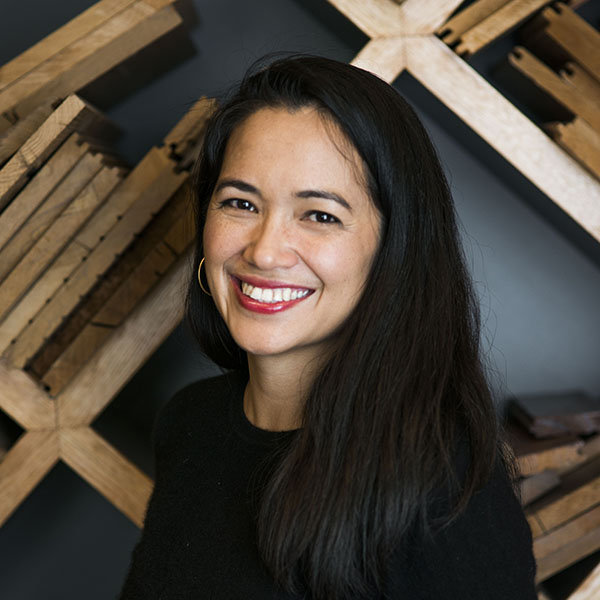 Finance & HR Director
Ren Uriarte
Ren Uriarte is our Finance & HR Director and has been with PLATT since 2013. She's in charge of invoicing clients, Accounts Payable, HR, Payroll, Forecasting, and budgeting. She graduated from the College of William and Mary with a Bachelor of Arts in Sociology. After college, Ren lived the do-gooder, non-profit life, first in Los Angeles, then in Brevard. The financial aspect of writing and administering grants was challenging, so she took some accounting classes and got a bookkeeping certificate (with honors). The stars must have been aligned because while wrapping up her last class, the Bookkeeping position opened up at PLATT.
Born and raised in San Francisco, a sports enthusiast and foodie who doesn't cook, she enjoys playing with her kids, going out to eat with her husband, and traveling with her family.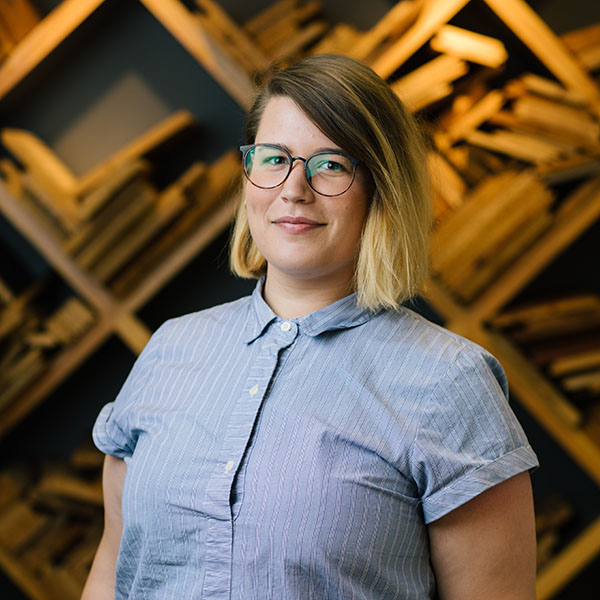 Architecture Office Manager
Jonna Heykoop
Jonna Heykoop is the Operations Manager at PLATT, who has been responsible for coordinating office activities since April 2018. On any given day she might be fixing computer issues, running reports, or cooking up something delicious for family meal at the office.
Jonna has a Bachelor's degree in Human Resource Management from Ferris State University. Prior to Brevard, she was living in Shenzhen, China for 5 years while running a small business and working in eCommerce management and marketing. She enjoys good food, live music and exploring the nearby forests and rivers.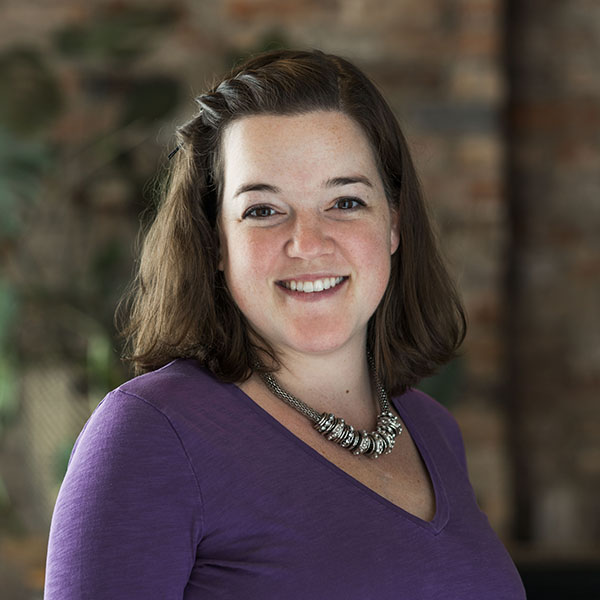 Executive Assistant
Megan Sotirakopulos
Megan is the Executive Assistant to Parker Platt. She comes to PLATT with over 10 years of administrative experience. Originally from Saint Petersburg, Florida, Megan earned a Bachelors of Arts degree from Brevard College where she fell in love with the area.
In Megan's free time she loves to cook, sing, and spend time with her husband and three beautiful daughters.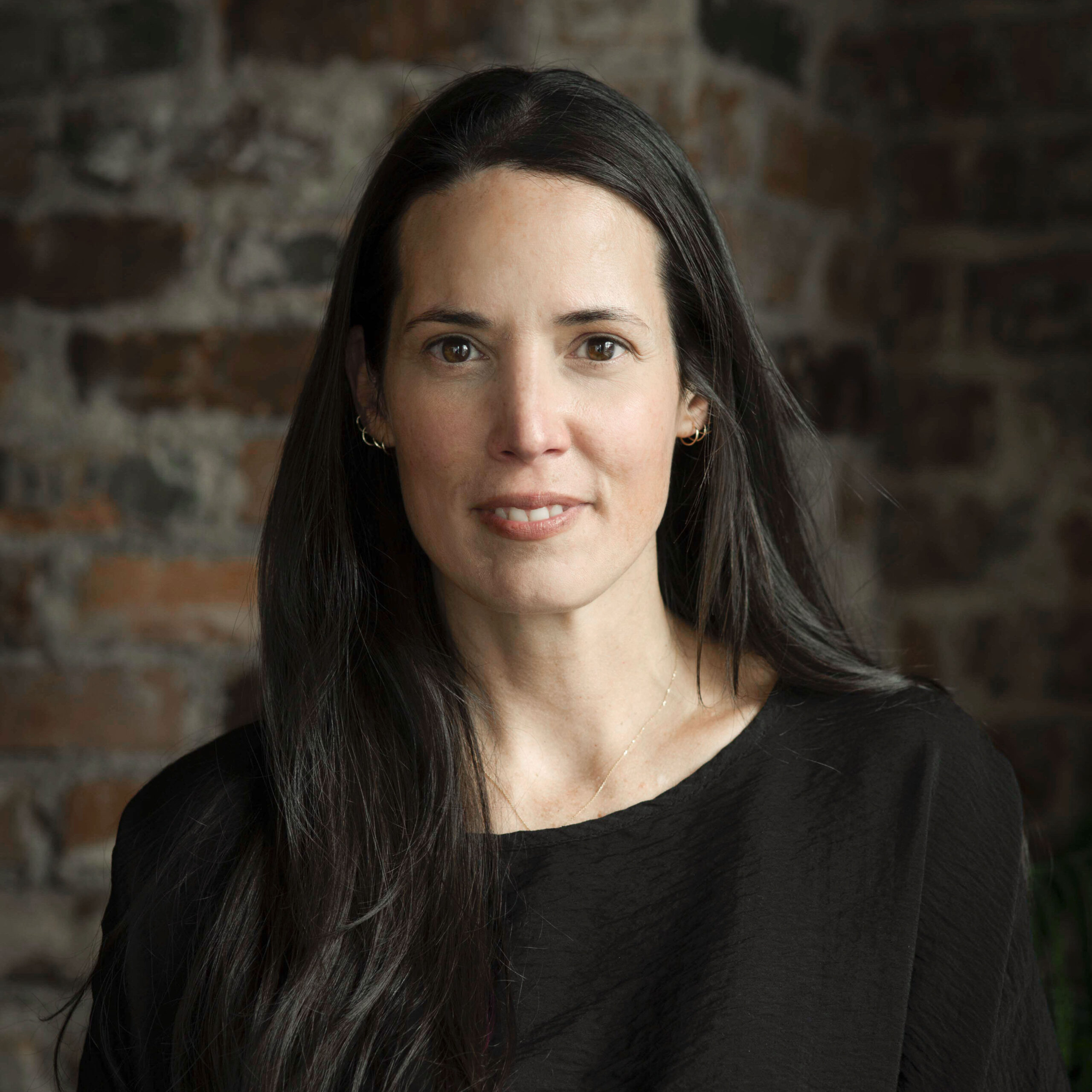 Administrative Assistant
Niki Ransdell
Anne-Monique (Niki) earned a BA in studio art from Macalester College and she completed the University of North Carolina-Asheville's Art Teacher Licensure program with honors. She is currently pursuing an MS in library and information science with a focus on archives at the University of North Carolina-Greensboro.
Niki loves her family above all things. She is happiest outdoors, lost in music, or traveling our beautiful planet.